Last week I started to publish more or less regularly my TradingView ideas for Forex and Crypto. I'm mostly using Trailing Fibonacci Points Points I developed and some basic indicators like MACD and RSI.
I think it's quite important to make ideas recap to understand what works what doesn't and to keep yourself accountable for what are you publish to the community. It will help to make ideas better over time. For me, as for quant, it's a really good way to debug and improve my indicators and create strategies from it.
So in the week of Jul06 – Jul12 I published 4 ideas. It seems like all of them were pretty successful. Let's take a look in details:
---
XBTUSD, Support on Fib Pivot Point
Just after a few hours after the idea was published XBTUSD jumped 2% to the S3 level, so it was pretty quick and good trade.
---
Pretty good long opportunity for USDCHF
After the idea was published price went up 0.4% during the day and basically stayed around S2 level after that. It wasn't perfect trade, but not bad as well.
---
Short-term buy opportunity for BTCUSDT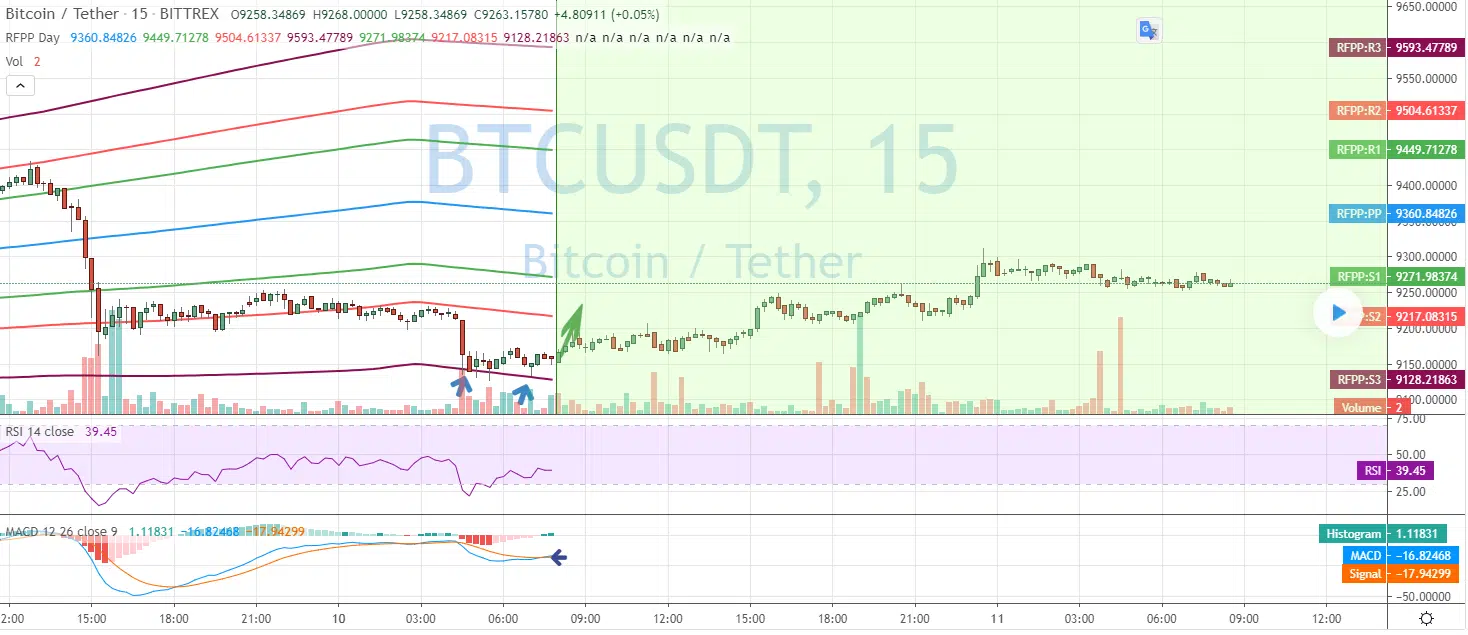 It was pretty good idea as well. Price went up during the day to Pivot Point at 9300 level, gaining almost 1.5% inside one day.
---
Short opportunity for LTCBTC, 1h
Depend on how do you handle that trade it might be very good for you. So after the prediction price very quickly went to the R2 level. After that, it recovered to the S3 Level again and dropped to the S1 level and at the moment even to the PP level. Depend on position management it might search you 3-3.5% of profits. For these kinds of trades, it Is probably make sense to partially take profits on one of the levels and keep remaining part to the next level or close it with TSL.
---
I think overall it wasn't a bad week. All 4 ideas I published weren't too bad. I guessed direction correctly in all 4 cases and depend on positions management and type of exits these trades might be very good.