In TradingView there is a simple way to download data you see on your chart. This method will download open, high, low, close, volume as well as al indicators values you have on your chart when you do that. When you export this data you should have in that file all data you see on your chart.
Unfortunately, this method works on "PRO+" and "Premium" TradginView accounts.
First add all the indicator you want to get data for: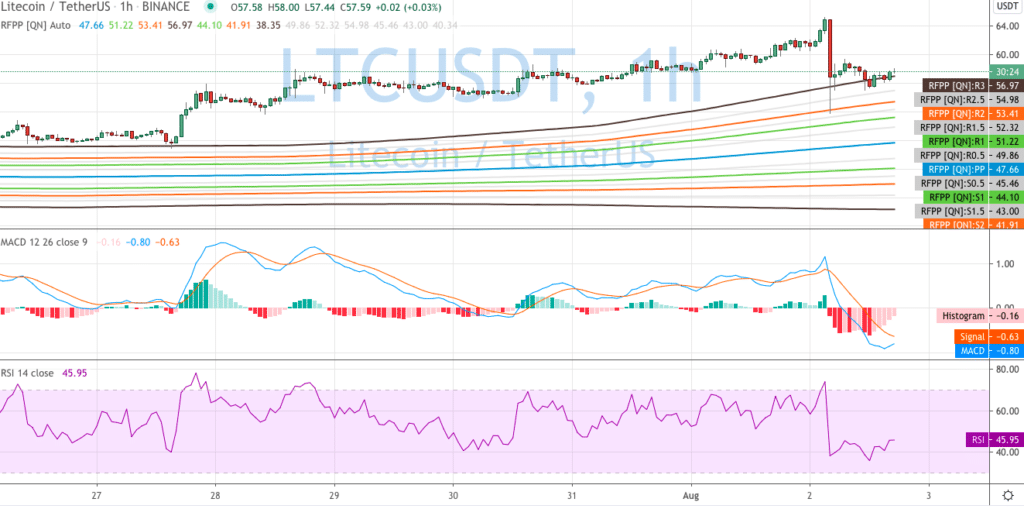 As you can see on this page I added quite a lot of indicators and there is no problem to download data for them all.
Next, go to the main menu and click "Export chart data":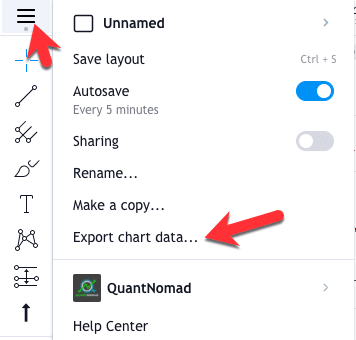 In the pop-up window, you can select the date format and click Export.
UNIX timestamp – choosing this option you will gate a date and time of the bars in milliseconds from the 1st of January 1970. For example "1595311200"
ISO time – choosing ISO time you will get a date and time in a more human-friendly format, for examples: "2020-07-21T06:00:00Z"
After pressing export you will see a CSV file downloading and this file will have OHLC, volume and all indicators you see on your chart, something like:
---
Follow me on TradingView and YouTube.